Class Flower-Forget Me Not
This web site is maintained by Dodie E. (Smith) Browning

Romans 13:8 King James Version.
"Owe no man any thing, but to love one another: for he that loveth another hath fulfilled the law."

We do not put identifying information on the web site because of so much identity theft on the Internet. ALL classmates have permission to download any of the pictures FREE. For identites, contact the person who submitted the pictures. (You all have their email addresses.)
In order to keep the web site free, the server inserts commercial ads. I have no control over those. If you want to avoid the pop up ads, there are free pop up blockers that you can install to the hard drive on your own computer.
These pages load slowly because there are over 70 years in pictures!

OH NO! We are busted!!
(photo by Ron Browning)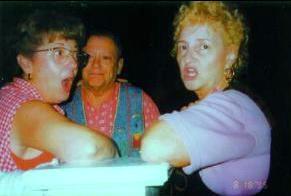 OH NO!!
(photo by Frances (Canellas) King)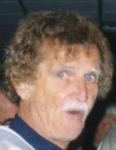 Shortcuts To Class Of '55 Pages

Classmates Who Have
Contributed To This Web Site


Gary's Contributions

A Poem by Betty (Sheppard) Dulcie

Annette's Contributions

Ralph's 55 Year Reunion Album

Ralph's 2007 Mini Reunion Album

Some Of Donna's Oldest Memories
& Oldest Friends

The Gold And Blue

The Ol' Swimmin' Hole

Ruby Crane's
50 Year Reunion Memories

From Frances's
50 Year Reunion Memory Album

From Ralph's
50 Year Reunion Memory Album

Ida's
Class Of '55 Memory Book

Vera's
50 Year Year Reunion Pictures

Blackie's
50 Year Reunion Pictures

Bob's Sentimental Journey
50 Year Reunion Pictures

Mary Lou & Donna's
50 Year Year Reunion Pictures

50 Year Reunion

45 Year Reunion

40 Year Reunion

25 Year Reunion

20 Year Reunion

Some of Mary Ann's Class Of '55 Memories

Class Of '55 On Strike

Ethel Grade School &
3 Logan Jr. High home rooms
From The Jim Cheek Collection

1955 Spring Fashion Show

Beans On The Beach-2002

Beans On The Beach-2001

Do You Remember These Class Mates?

A Salute to Peach Creek and West Logan

Some are suitable for "framing"

Some Managed To Frame Themselves...

Then there was this "Beauty"..

Everyone(?) Loves A Parade?

Some Class of '55 Authors

Some Kittens & Wildcats

More Kittens & Wildcats
(From Donna Richardson Mathis)

Still More Kittens & Wildcats
(From Mary Ann Lazar Turyn)

YOU WON'T BELIEVE THIS!

The Marching Band

Our Basketball Team

Click Here For A Grown-up (?) "Wildcat"

A salute to Omar

Mona Lisa?

Find Out if she smiles..

Others Getting re-acquainted

More on that famous lap!

The Polyester Period

THE BEST POLYESTER

More Kittens To Wildcats

The Skating Rink- A memorial for Richard Trammell

Just Hangin' Out

Wildcats Roared In Florida Too!

Wildcats Roared In Michigan Too!

Lunch At The Smoke House

How 'bout a hot dog? A cheese burger? (Morrisons)

Let's Boogie!

Lost In The '50s...

Some Class of '55 love stories

Another Class of '55 Love Story

CLASS OF 1955- THE FUTURE
---
You are visitor #
Since November 6, 2005