Special Thanks To
Classmates Who Have
Contributed To This Web Site
Some gave all of what they have, others gave some of what they have.
ALL of my pictures (old and new) are on the web site- Dodie Smith Browning.
Frances Pierce Hampson was the first to contribute pictures after
I started the website in 1999. She shared ALL the pictures she had.
Donna (Richardson) Mathis, Doris (Sunderland) Harm, Janice (Chafin) Clark and Mary Ann (Lazar) Turyn soon followed, sharing ALL of their pictures.
Others have generously shared in the last few years, making this web site what it is today.
This is our legacy to the Class Of 55.
This list will be updated as others contribute.
The names of contributors are in alphabetical order:

John Paul Akers (now deceased)
Loretta (Bayes) Martin
Dan Bates
Leo "Jim" Barnette (now deceased)
Bobby Brooks
Frances (Canellas) King
Annette (Compton) Williams
Janice (Chafin) Clark
Jim Cheek
Bob Compton (now deceased)
Ruby (Crane) Hendricks (now deceased)
Vera (Ferrell) Kraemer
Jim Fisher 
Peggy (Graham) McClure 
Mary Ellen (Hatton) Cooper
Mary Lou (Hundley) Pullen 
Mary Ann (Lazar) Turyn
Gary Kenneth McNeil
Larry "Wimpy" Meade
Frances (Pierce) Hampson
Donna (Richardson) Mathis
Dolores (Riggs) Davis 
Julio "Kelly" Shaheen (now deceased)
Betty (Sheppard) Dulcie
Dodie Smith Browning
Doris (Sunderland) Harm
Ida (Vance) Hatton
Ralph Welch  (now deceased)
Jim Wright 


Friends of  Class Of '55
Who contributed to our web site: 

Betty (Hartzell) Richards 
Dan Kennedy 
Wilma (Charles) Steele 
John Brafford (Class of '54)
Barbara (Jeffrey) Robison
Martha Sparks
Sandy Mayo

If I have over looked anyone, it was not intentional. Please let me know! Everyone deserves recognition for their contributions to the Class Of '55.
If you would like to share old pictures of our class mates or pictures from any LHS Class Of '55 reunions, Please email me by clicking here: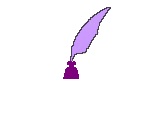 Email

Back To Index Page
---
You are visitor #
Since November 14, 2005